The Senior Trust team have been associated with the Whitby Lakes Village since 2009. The village is in the mature suburb of Whitby, Kapiti Coast, Wellington and occupies approximately 4 hectares of prime land bordered by a lake and local services such as supermarkets, a medical centre and library.
In 2009 an experienced combination of ex-Vision Senior Living executives, headed by Sandy Foster, purchased Whitby Lakes Village. The management team brought with them a wealth of skills in both commercial development and village management. Sandy is a qualified civil engineer and a former chief executive of Vision Senior Living Limited. He is partnered by Phil Molloy and Graham Smith both of whom have extensive experience in the project management and construction of retirement villages.
Over the past 8 years Whitby Lakes Village has grown and prospered achieving strong market acceptance. The village is now in its final stage of expansion and is expected to complete the construction of the last 25 apartments by August 2018.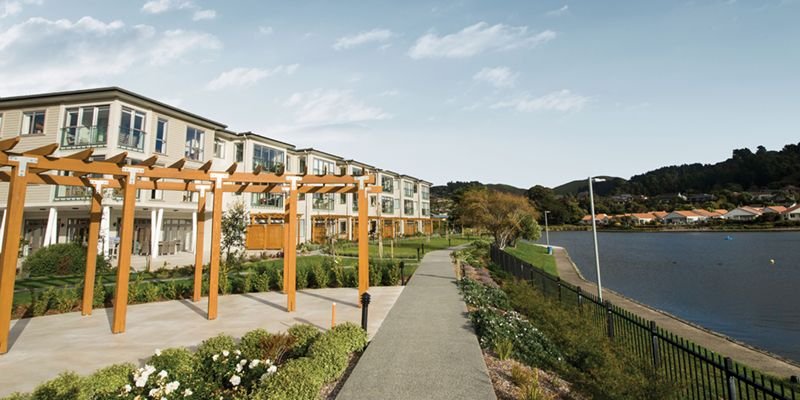 On completion the village will be home to 180 residents and have a total of 132 apartments and villas alongside full village amenities together with very close neighbouring community services such as a hospital, supermarket, local shops, lake, and bowling and tennis club. The combination has proven to be a great attraction to the residents of Whitby Lakes and the village draws residents not only from the immediate catchment area of Whitby, but across the wider Wellington region.