Senior Trust Capital has been associated with Roys Bay Estate since 2016. The development is a unique retirement village offering a mix of stylish single-level units and townhouses for the 55+. Located in a very sheltered setting in the heart of Wanaka township and within a minutes walk from the lake and 10 minutes level walk to the town, the village benefits from a prime site and a very rare offering in such a small but popular town for retirees.
The major shareholders of Roys Bay Estate are Chris Holmes and the Hannon Family Trust, represented by Catherine and Tony Hannon. Chris has been in the property and investment markets for 25 years and worked in New Zealand and Australia, the last ten years in the healthcare sector.
He is a qualified valuer who owns and operates businesses in the healthcare sector. Chris is the Project Director of Roys Bay Estate and has been responsible for taking the project from the drawing board to realisation.
Catherine has worked in the property market as a trustee of a substantial real estate Trust, with interests principally in Wanaka, Taupo, and Auckland. She has been associated with Wanaka and Otago for over 20 years in alpine sports.
Once complete the village will have 73 units designed by award winning, Hume Architects. Construction is due to start in October 2017 after having successfully achieved a resource consent to develop the site despite a very long process spanning many years.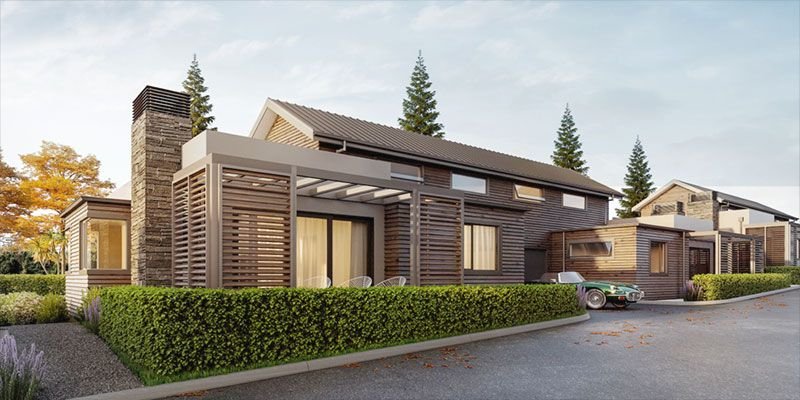 The village is being sold under the Retirement Villages Act but is a "unit title" village where the residents hold the individual title to their portion of land and home and continue to benefit from the capital appreciation of the village. Aimed at the younger retirees looking for a lock and leave solution, this new model of village has a unique location and offering when compared to traditional retirement villages.
Along-side the townhouses will be a central communal clubhouse facility with lounge and bar facilities, an intimate theatre, and gym, sauna, and spa. The on-site manager will be responsible for this facility, as well as organising maintenance and ensuring security on the property.